The Beginning
Through out my life, music has always been a hobby of mine. From my teens at a technical high school through medical studies at University I wondered why recorded music sounds so different compared to the experience of live concerts.
Over the years, I spent thousands of hours tweaking my stereo equipment trying to reproduce a satisfying sound without success.
Working as a surgeon I frequently used high precision tools and products. Through my surgery I came into contact with mechanical manufacturers.
I believed that a linear tracking tone arm would be most suitable for playing back vinyl records. I engaged my contacts from mechanical manufacturing to look into the construction of a high precision tone arm.
For me, it was clear, that the tone arm should avoid direct physical contact which could distort the transmission.
An air bearing was would meet this requirement of mine. After evaluating
some air bearing prototypes, I was convinced that my initial work was well worthwhile to pursue further.
Before I had time to start developing
a turntable of my own design, with my choice of bearing design, air - I used turntables from several manufacturers.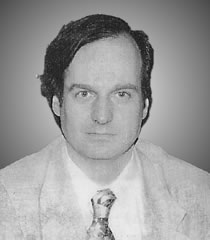 The successful results of combining air bearings and tone arms enabled me to start manufacturing a system not only for my own use but for worldwide distribution. This was something beyond my dreams in the early start when my sole ambition was to improve the system for my own personal use.
The Philosophy
I want to feel and sense all nuances in a musical performance at home, like I do in a concert hall.
My interest and concern is carefully evaluating small details that, in the beginning, seem like unimportant obstacles but in the end make a big difference. This ambition helps me in my stride to achieve perfection whether it is working as a surgeon or fine tuning a customer's equipment. If it is not good enough for me it is not good enough for my patients or customers.

Dr. Peter Forsell